Dr. Randy A Fink
MD, FACOG
Dr. Randy Fink completed his Obstetrics & Gynecology training at Brown University/Women & Infants Hospital of Rhode Island, Medical School at the Medical College of Virginia, and graduate school at the University of Pennsylvania. In 2022 Dr. Fink opened the Cheyenne Mountain Gynecology practice, where the very best of medicine and gynecological care is practiced. The goal of superior patient care and medical best practices are at the forefront of everything done at Cheyenne Mountain Gynecology.
---
---
Stephanie Fink
Nurse Practitioner, MSN, NP, CNM
Stephanie Fink has been a Women's Health Nurse Practitioner in private practice since 1998. Prior to that, she was a labor & delivery nurse. In her early 20s during her labor and delivery rotation in nursing school, Stephanie attended a birth that was life-changing, It was then that Stephanie decided to dedicate her life to women's health, from pregnancy to post menopause and everything in between.
---
---
Stephanie King
Acupuncturist
Stephanie King is a Colorado State board-certified and licensed Acupuncturist and Herbalist. A Southwest Acupuncture College graduate in Boulder, Colorado, Stephanie had the privilege to study abroad in Harbin, China, where she completed multiple competitive externships in sports medicine, OB/GYN pediatrics, and geriatric care. Stephanie's decision to pursue a career in human health and physiology originated at CU Boulder, where she graduated with a degree in Integrative Physiology with a Certificate in Neuroscience. Stephanie also has a master's in Toxicology from Colorado State University. Rather than continue down a career path in academia, Stephanie returned to her true passion - patient care. Stephanie's practice is rooted in a blend of western healthcare and the healing powers of Eastern medicine. These modes of healing help support the body, creating an opportunity for change.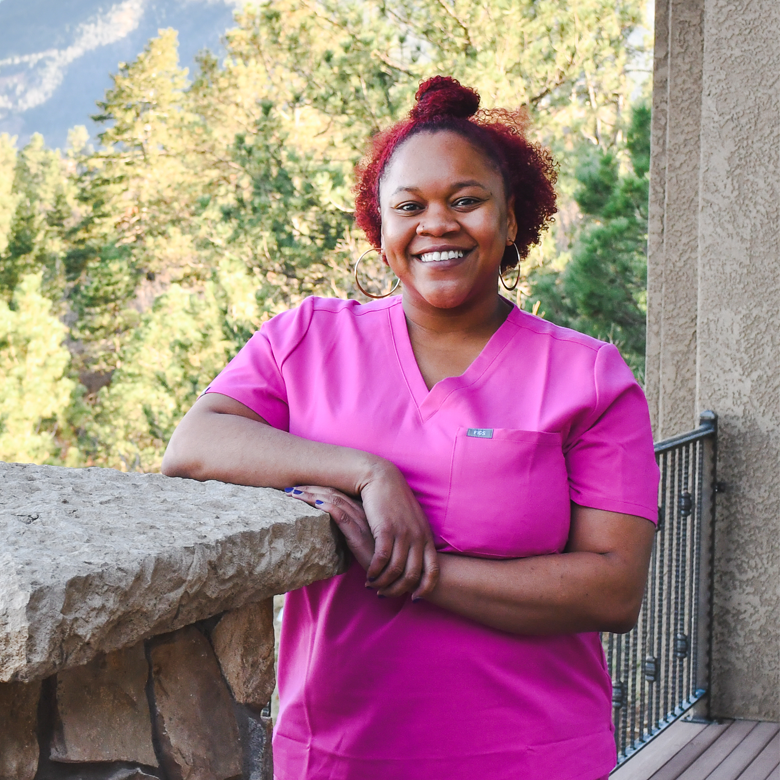 Nisha Collins
Esthetician and Laser Tech
Nisha Collins is a locally renowned licensed esthetician, certified laser specialist and military veteran.  She attended Salon & Spa College and Rocky Mountain Laser College.  Nisha loves skincare and is committed to providing the best results that can be achieved in and out of the treatment room.  Nisha brings fresh and unique spa service options to CMG Med Spa, make your next appointment with Nisha, you won't be disappointed.
Insurance Information
We want your experience here to be the best of any doctor's office you've ever encountered. We pride ourselves on the special care we provide to our patients. We hope never to short you on the time or attention you need from us. If we run behind because of this special care we are giving to the patient before you, please forgive us and understand that we will do the same for you! You can help us by being on time for your appointment, and having your insurance information readily available. By filling out the following forms before you come in, you will also save time. Remember to leave yourself some time to visit the med-spa. Let us also help you with waxing, facials, massage, and laser treatments.
Aetna
Blue Cross Blue Shield
Care Credit
Cash, credit card, and check payments
Cigna
Cofinity
FirstAccess
Friday Health Plans
Medicaid
Medicare
Multiplan
OneShare
PHCS
PHCS Redirect
Tricare - Out of Network
UMR
United Healthcare
With Cherry
Insurance Pending Acceptance:
ChampVA
Humana
Kaiser Permanente
Tricare In-Network
TriWest
* NOTE: If your insurance is currently closed, we encourage you to call your insurance to open their panel so you can receive amazing care using your insurance.
✕